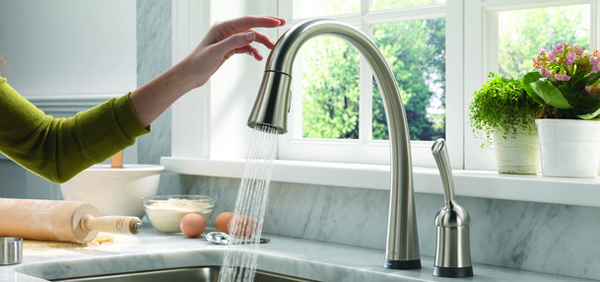 One Project Close
r is having a very cool giveaway with the prize being a Delta Kitchen Faucet with ToucH20 Technology
.
Here's how you can enter for a chance to win this prize.
How to Enter the Giveaway
We're running this giveaway a little different to incorporate our forums.
1 Entry: Leave a comment on this post
10 Entries: Join our forums and create at least 2 forum posts
50 Entries: Blog about the Giveaway – If you have a site of your own, pass the word on to your readers! Each blog entry MUST link back to this entry (and should be no-followed since this isn't about SEO tricks).
Sorry email subscribers, you're gonna have to work for this one (no automatic entries).
Giveaway Deadline
This giveaway ends at 11:59pm, EDT on January 23, 2010. We'll promptly select a winner and ship the faucet ASAP.
The Fine Print
Only residents of the U.S. and Canada are eligible. Spam entries will not be counted. Spam entries are determined at the sole discretion of One Project Closer. All rules are subject to change without notice.